Experience the best of Greenland!
This is for those who want the most intimate experience in the Greenlandic backcountry. All tours mentioned on this website are available as private tours so that you have the option to explore uninterrupted and with our expert guide all to yourself. 
If you are interested in this option and have a tour in mind, please contact us for more details and prices.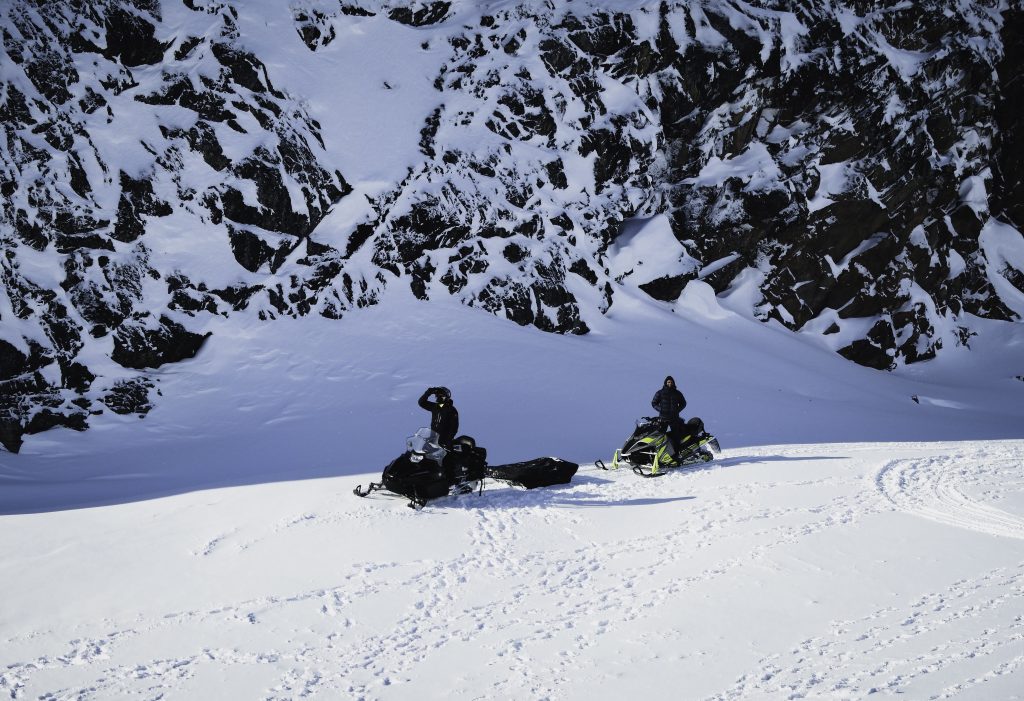 As well as our popular tours, we also offer the opportunity to live your wildest adventure dreams.
Greenland is a vast and remote wilderness so there is an endless expanse of backcountry to explore. If you have been looking at maps of distant islands or dreaming of exploring abandoned villages this section is for you! 
We have a lot of equipment including snowmobiles, ATVs, an expedition boat, ice climbing equipment, snowshoes, skis and much more at your disposal so contact us with your wildest dreams and we will do everything in our power to make them a reality!