A full immersion into the Greenlandic wilderness. This 3 night trip allows you to island hop, glacier-watch and explore the otherwise inaccessible corners of Greenland.
Day 1
We will sail north of Ilulissat in an expedition boat. This incredibly picturesque journey will take you across some magnificent ice fjords such as Pakitsoq. We will arrive at Ata which is a flat location and camp on the stunning island of Agdlugtoq. We will pitch tents and you will have enough time to explore your surroundings, taking in the serenity of your remote location.
Day 2
After a communal breakfast we will head to our new campsite on one of the islands east of Agdlugtoq. After setting up camp we will visit the surroundings (we also offer a short day trip to the Eqi Glacier at additional price). You will have the unique opportunity to see the glacier from the boat, but we also offer hiking up the neighboring mountain to see it from above (at additional price).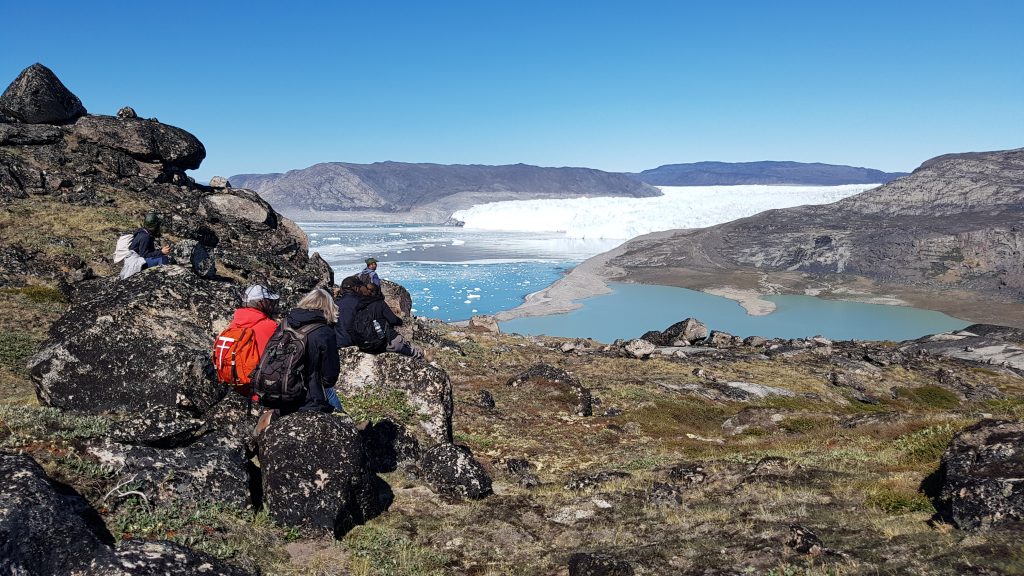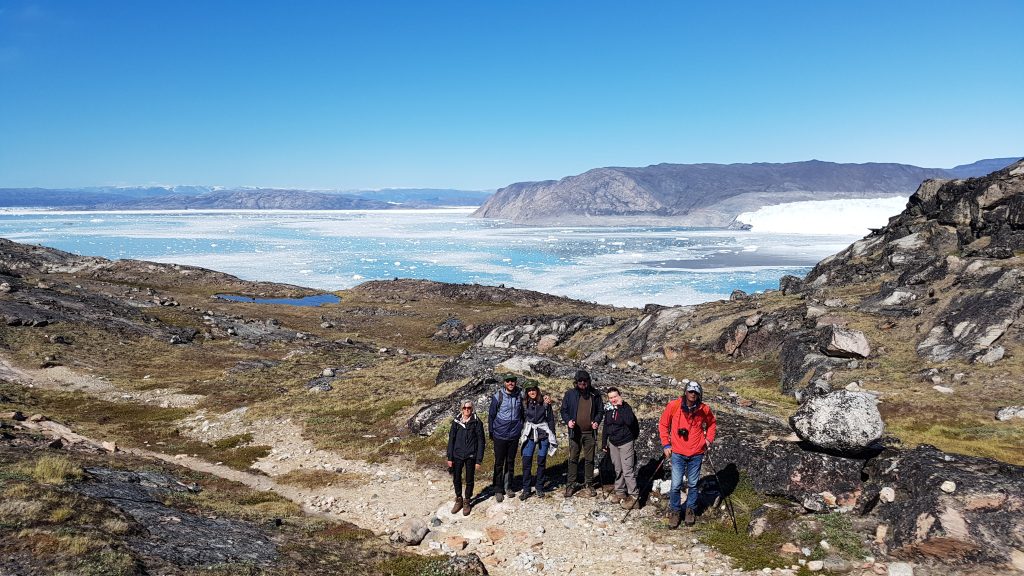 Day 3 
On this last full day we will head past Kangilerngata glacier to the north west to the settlement of Saqqaq. With around 120 inhabitants this will be an opportunity to experience life of a remote Greenlandic village. We will camp nearby the village. There is an option to sleep in the village as well (at an additional price).
The next day we will head back to Ilulissat and the tour will end. 
A camping trip that will allow you to explore both the remote beauty of Disko island and the settlements south of Kangia Icefjord.
Day 1
We will sail from Ilulissat in the morning to the southern side of Disko Island where we will set up camp near Qeqertarssuaq. We will take a short hike along the coast where you can admire the green scenery at the foot of huge mountains.
Day 2
We will walk to the Lyngmarks Broen mountain which is covered with a year round ice sheet. Then come back to our camp in Qeqertarssuaq for another night.
Day 3
After breaking camp, we will head towards the Disko Fjord via boat. On the way keep an eye out for whales alongside the boat !. We will stop at Qivitut, set up camp and have lunch before getting back on the boat to explore more of the fjord. Next, we will stop in Kangerdluk, a settlement that only has 7 inhabitants, giving you time to walk around and explore before heading back to camp.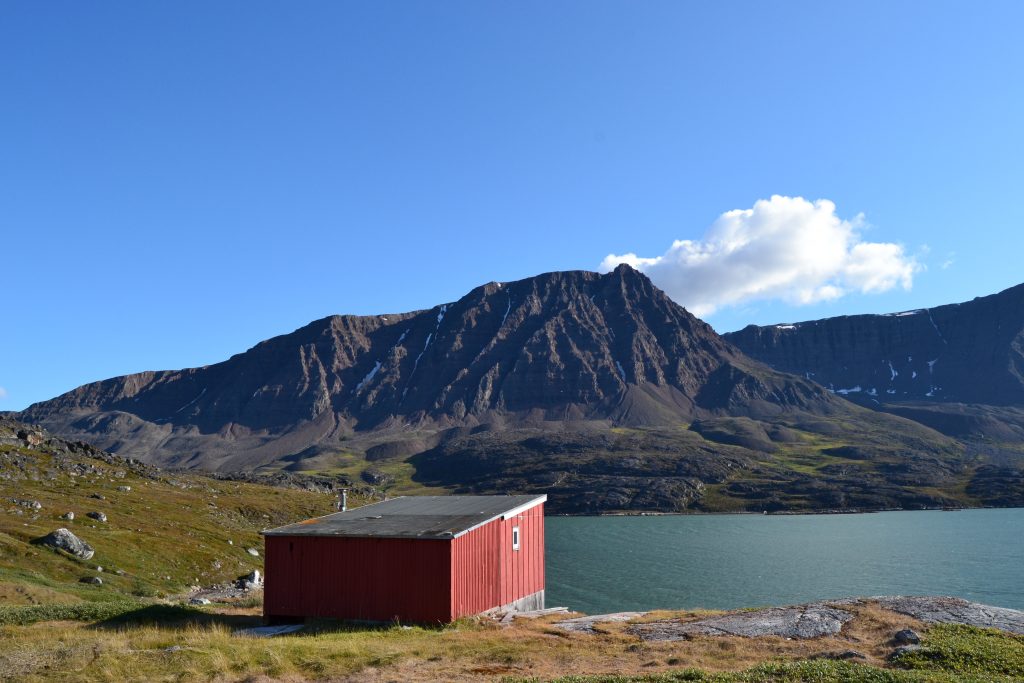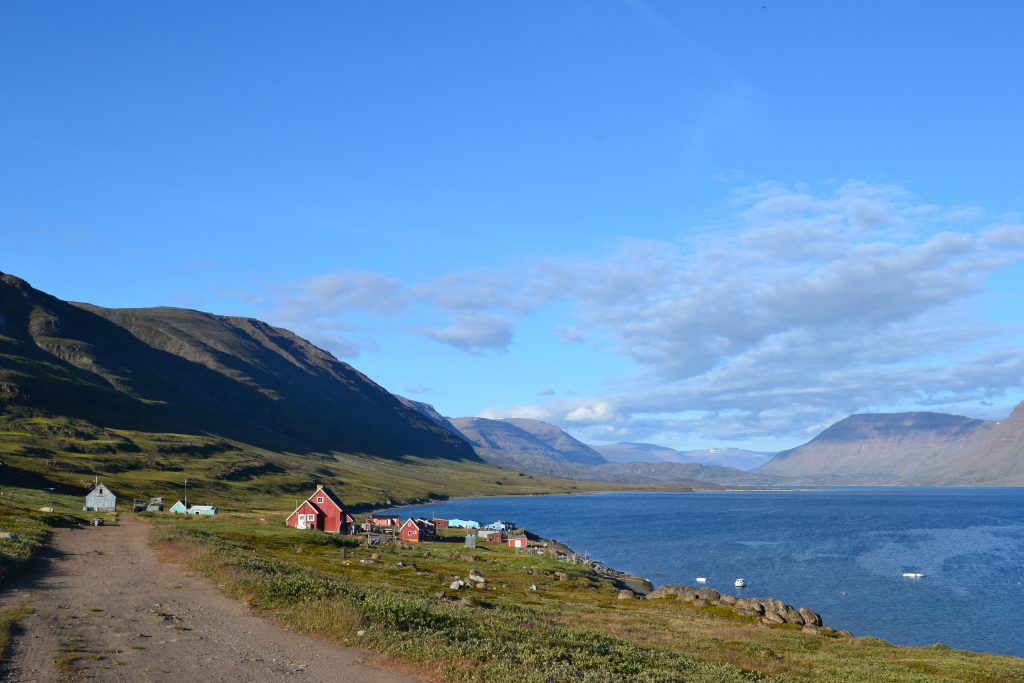 Day 4
From Disko Fjord, we will leave Disko Island and head south to Qasigianguit, a village with plenty to explore. We will hike to a spectacular view point with views over the many lakes in this area. This night you will have the option of a night in the tent or a night in an old police station/jail (at an additional price).
Day 5
On our way back to Ilulissat we will stop in the settlement of Ilimanaq for lunch. Then we will cross the Kangia Icefjord filled with icebergs and back to Ilulissat and the end of the tour.